Teams are not just task-orientated, but support each other's efforts, and the combined efforts of a great team provide winning results. Our winning team has a proven track record with managing successful companies, developing custom-built software solutions, and selling value-added data products to the lending industry and beyond.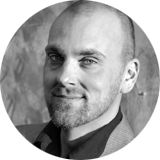 Blake Matheson
Chief Executive Officer
Blake holds degrees from Santa Clara University and Lewis and Clark Law School as well as studied abroad for one year at Oxford. He brings an extensive background of business litigation and credit experience, having worked very closely with his father, former Credit Interlink President and CFO, who was an original founder of the company. Outside of Credit Interlink, he has a strong interest in wildlife conservation and environmental law, and is an ongoing freelance writer and wildlife photographer.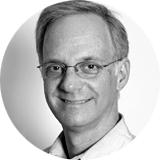 Mark Goines
Executive Vice President of Strategic Planning, Board of Directors Member
Mark brings vast technology and business experience to his position with Credit Interlink. He was the former President and General Manager in charge of all consumer business at Intuit, Inc., and has held senior management positions with Crocker National Bank and Charles Schwab and Company. He now sits on the board of many successful technology companies including Mint.com. Not to be lost amongst his extensive business background, Mark is a past president, and current board member, of the Los Altos School Board.
Terry Donahue
Board Chairman
Terry is a former football player, coach and executive. He played for, and later coached at, UCLA where as a coach he holds the record for most conference wins and compiled a record of 8-4-1 in bowl games. He is a college football hall of fame inductee who later went on to serve as general manager of the San Francisco 49ers. Terry now works as a television and radio analyst for NCAA and NFL football. He is a founding member of Credit Interlink.
Brent Alberts
President, Managing Partner
Brent joined the team in 2001, coming from Navigant Consulting where he served as Senior Engagement Manager. Brent was a Credit Interlink system architect and played a major role in the development of data extraction technology, and now oversees all new technology enhancements and development as well as security implementation.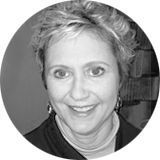 Lisa Walz
Vice President of National Sales
Lisa has an extensive background in sales and management within the credit and technology industry. She has worked with Old Republic Credit Services for over 10 years, and brings years of account management skills from her prior employment with Experian.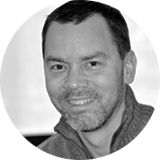 Mark Yoder
Vice President of Business Development
Mark brings over 20 years of customer service and business development experience. He worked for 10 years with Old Republic Credit Services where he helped build the customer service team, and previously worked in the video production industry, producing and distributing corporate training and team building materials.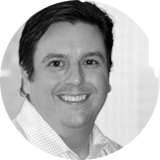 Phil Karbo
Vice President of Compliance
Phil Karbo possesses over 15 years of experience in firm and practice area management, corporate governance and development, client engagement, and project management in the consulting, technical, and financial services industries. As VP of Compliance at Credit Interlink, Phil focuses primarily on regulatory compliance obligations, risk mitigation, operational effectiveness, and process improvement.